A luxury road trip in Mallorca
When it comes to road trips, Mallorca is the perfect destination. Getting behind the wheel to explore this stunning Mediterranean island is a real joy, because there is an endless supply of scenic drives winding through dramatic landscapes and natural wonders, many ending at secluded beaches.
Driving out of Palma airport is very easy. You are going to head north to the small village of Deià, on the northwest coast of Mallorca, one of the prettiest towns on the island. Perched in a ravine at the foot of the Teix mountain, with views out to the Mediterranean below, has attracted artists around the globe.
You are staying at the luxury 5 Stars Belmond – La Residencia, one of the most intimate hotels in Mallorca. Its twin manor houses and award-winning spa sit in lush gardens among olive and citrus groves on the edge of this artists' village.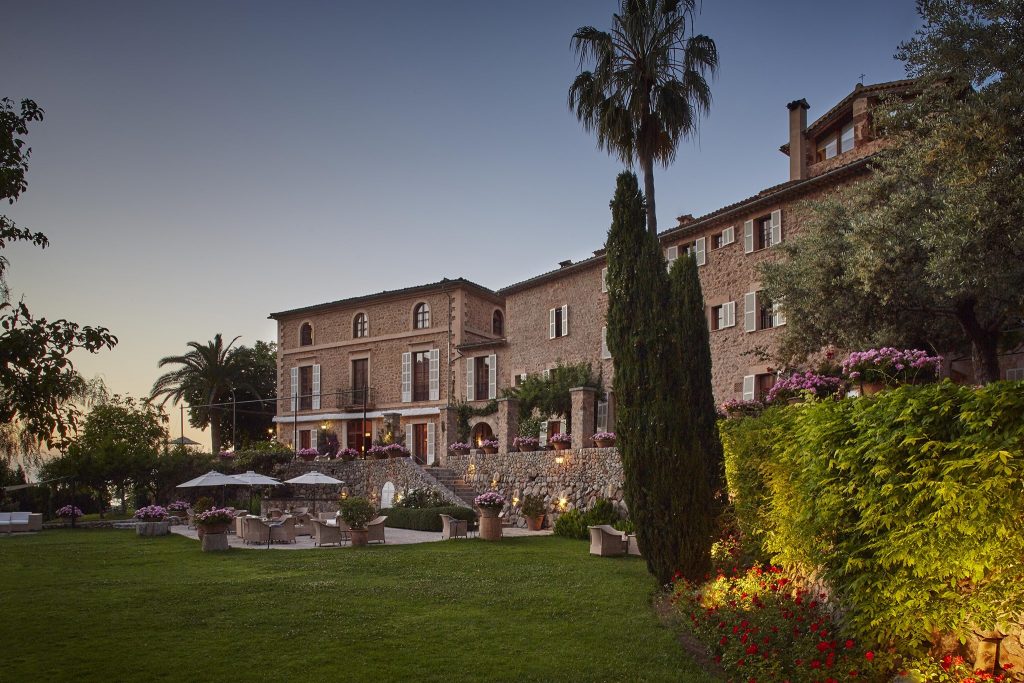 Most people come to Deia for relaxation. Sitting on terraces and enjoying the views is pretty much what it is about. From here you can scramble down to Cala Deia, a small shingle beach set in an attractive cove, where local artists still continue the Graves tradition of naked swimming and long parties at weekends. There are two restaurants here, with fresh fish as their specialty.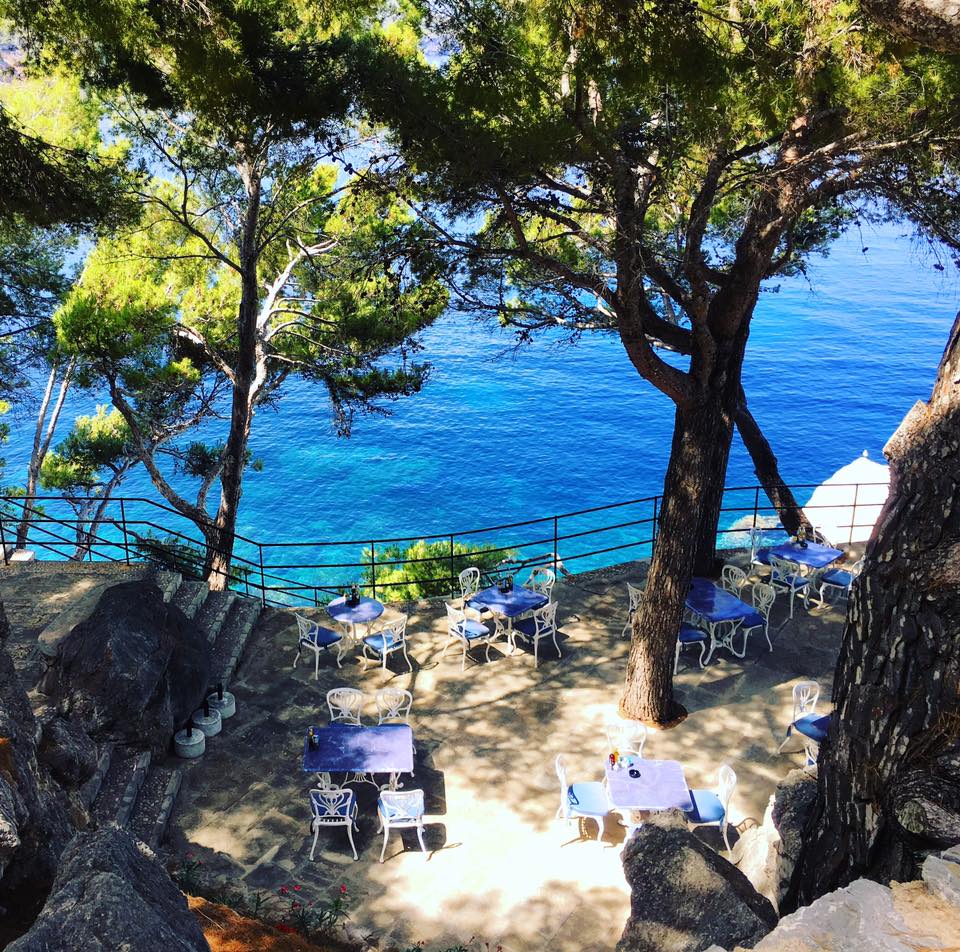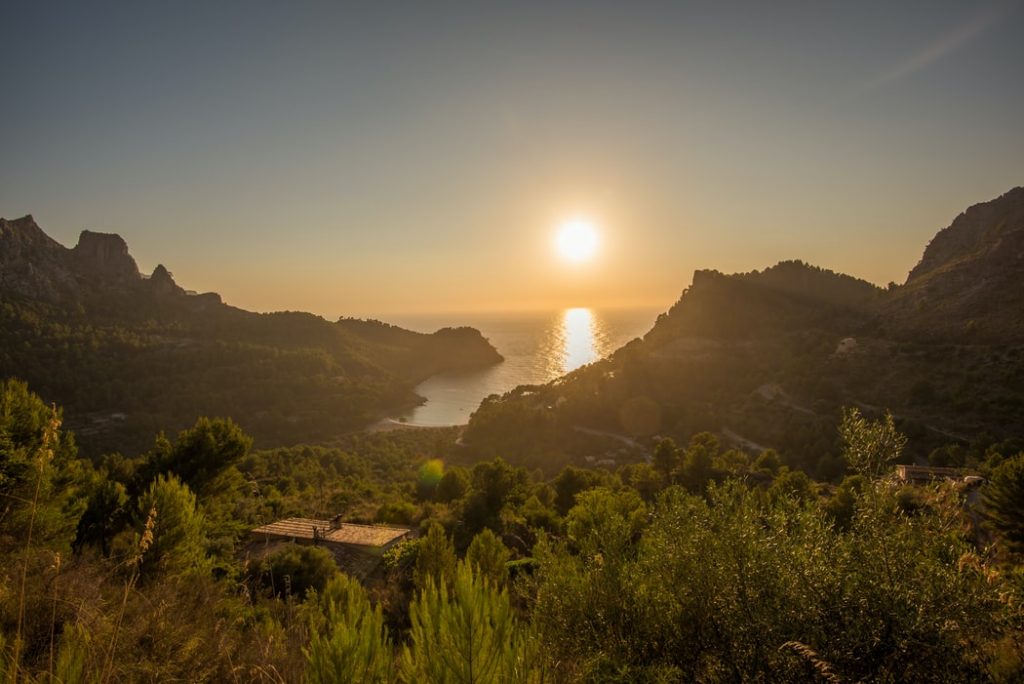 On the second day head to Port Soller where your Skipper will be waiting for you to take you on a stunning yachting journey in the crystal waters of Mallorca. Sit back and relax while you sail along North West Mallorca's spectacular coastline. Discover quiet beaches in the height of summer and snorkel in crystal clear waters in hidden coves. Then have lunch at one of the excellent coastal restaurants.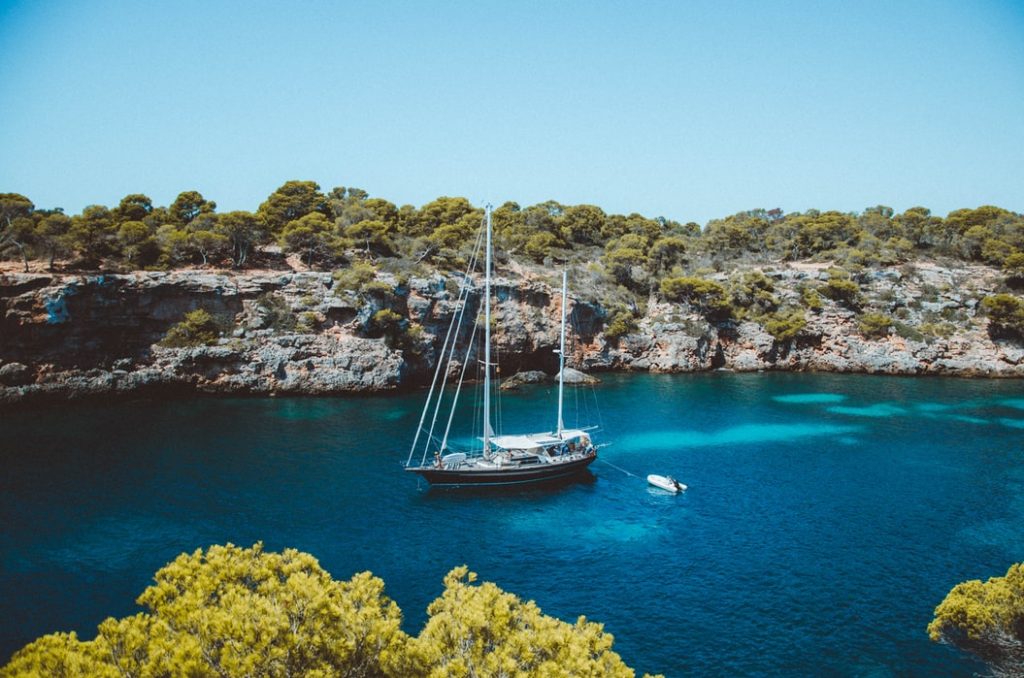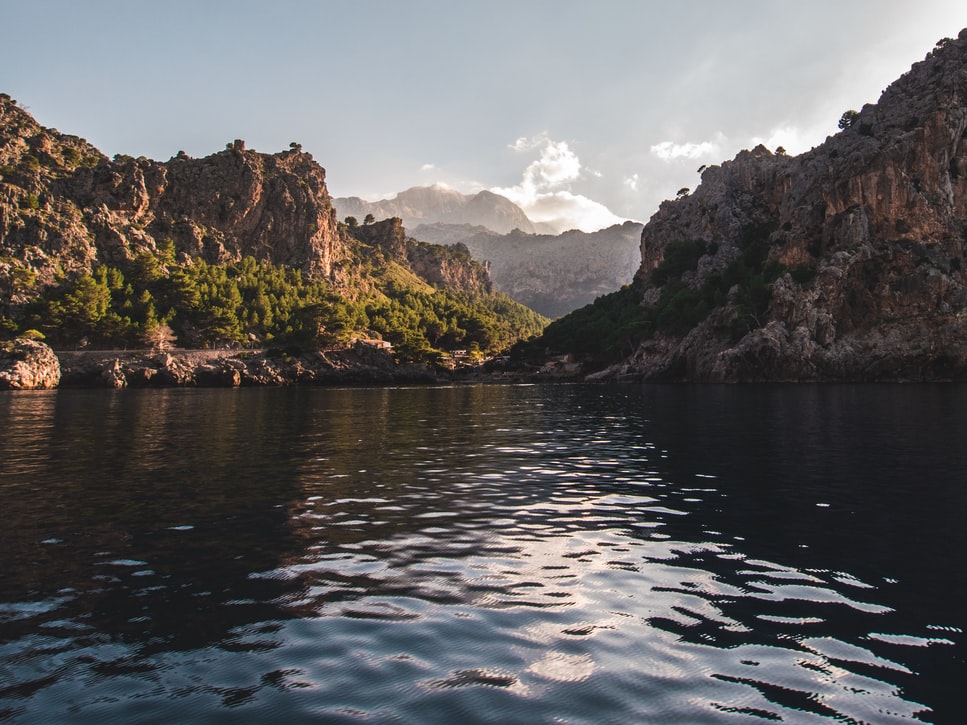 This afternoon, we suggest exploring the charming town of Soller. Sitting just inland from the Port of Soller, this quaint, rural village is surrounded by orange groves and lined with a fine selection of pastry shops and homemade ice cream. Enjoy the many terraces along the Plaza Constitucion.
Grab your luggage and continue your journey through the north coastline, your next stop is Valdemossa, which is one of the prettiest villages in Mallorca. The village itself is full of charming little streets filled with cafes, galleries and gift shops. Traditional family bakeries can still be found in Valldemossa and serve up the local delight of 'coca de patata' translated to 'potato cake'. The landmark that everyone comes to see is the 13th century monastery which has links to the Polish composer Frederic Chopin.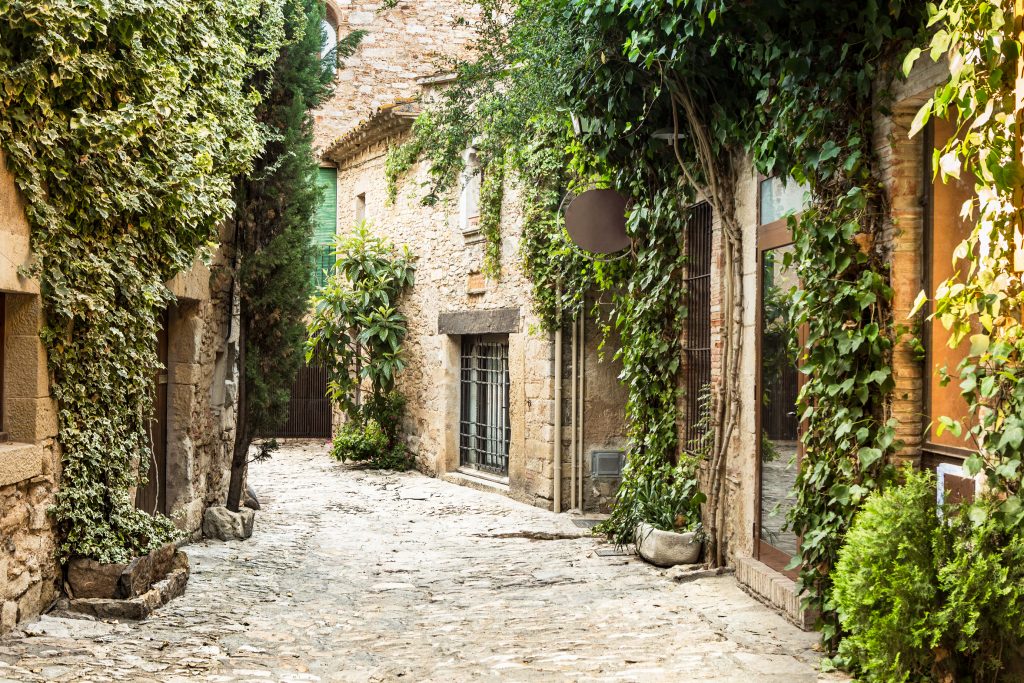 Jump in your car and continue to Cap Formentor, the wild peninsula in the north of Mallorca is definitely worth the curvy journey. Don't miss the viewpoint Mirador d'es Colomer, perched over 300 meters above sea level. This part of Mallorca with its wild rugged beauty and the dramatic scenery is gorgeous. When reaching the lighthouse, you can easily park your car there to enjoy more stunning views. Again, make sure to come during sunset when the light is just perfect.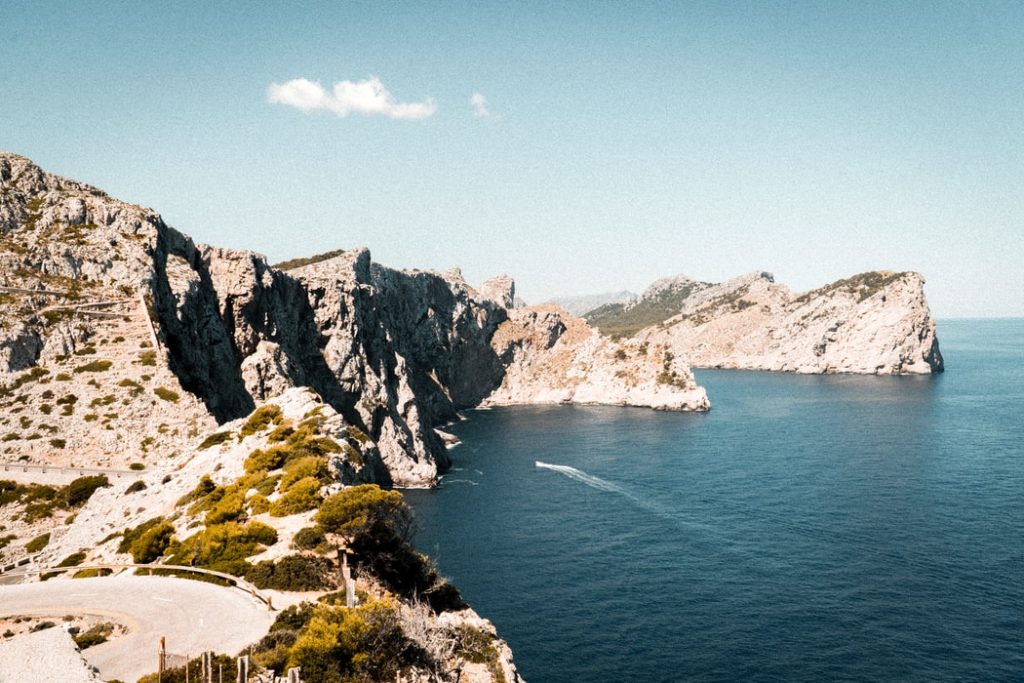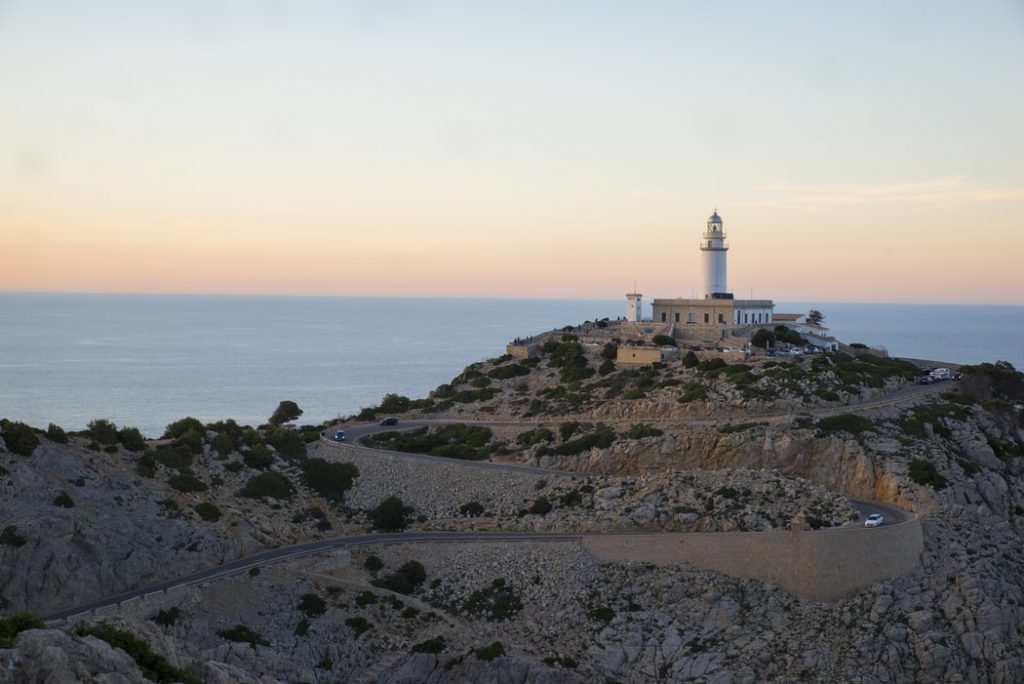 Tonight you are sleeping in Son Brull Rural Sanctuary, a luxurious 5-star boutique hotel near the charming town of Pollensa. Once an 18th-century Jesuit monastery, today Son Brull is a stylish contemporary and comfortable family-run hotel, and a member of the prestigious Relais & Châteaux. For dinner you can sit under the stars on the peaceful candlelit terrace, enjoying the delicious gourmet regional cuisine and the scenic rural surroundings of the valley.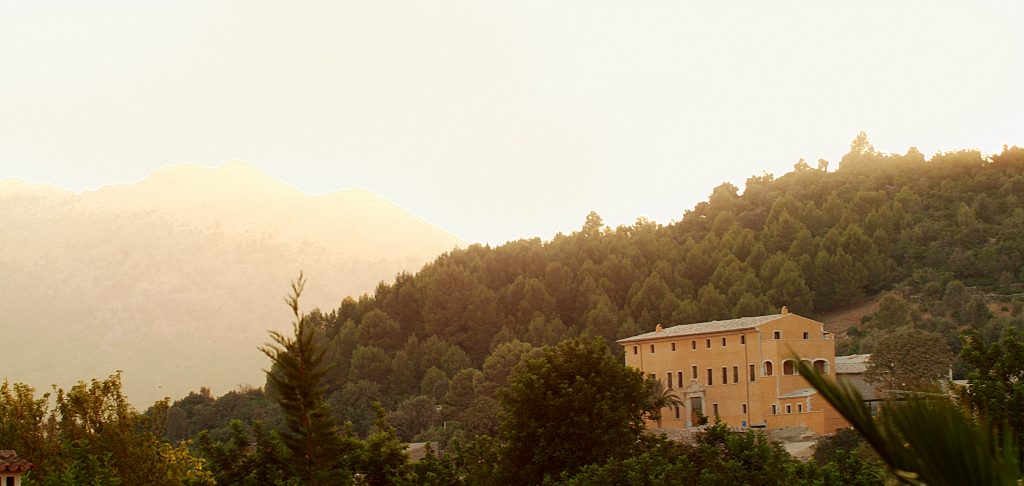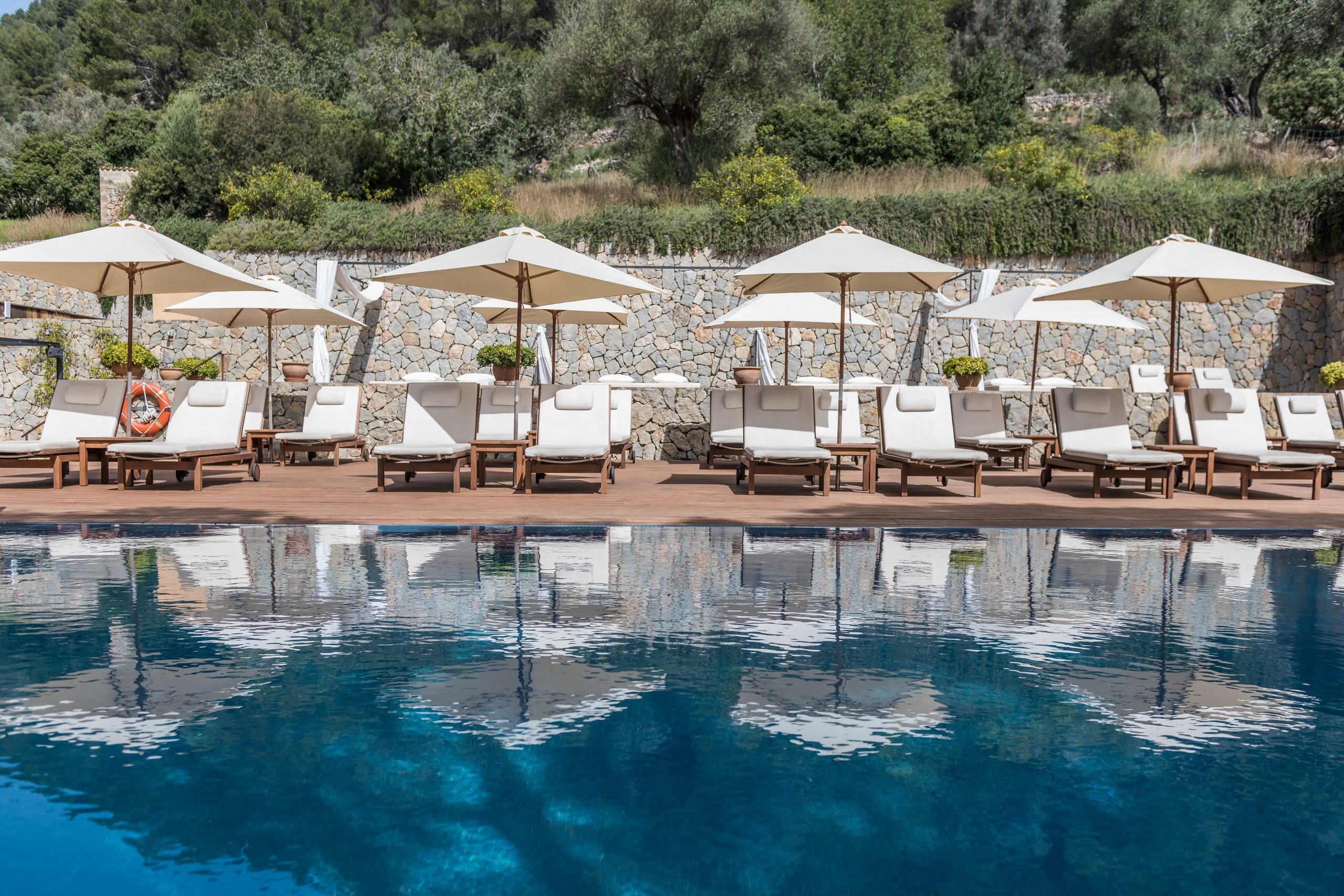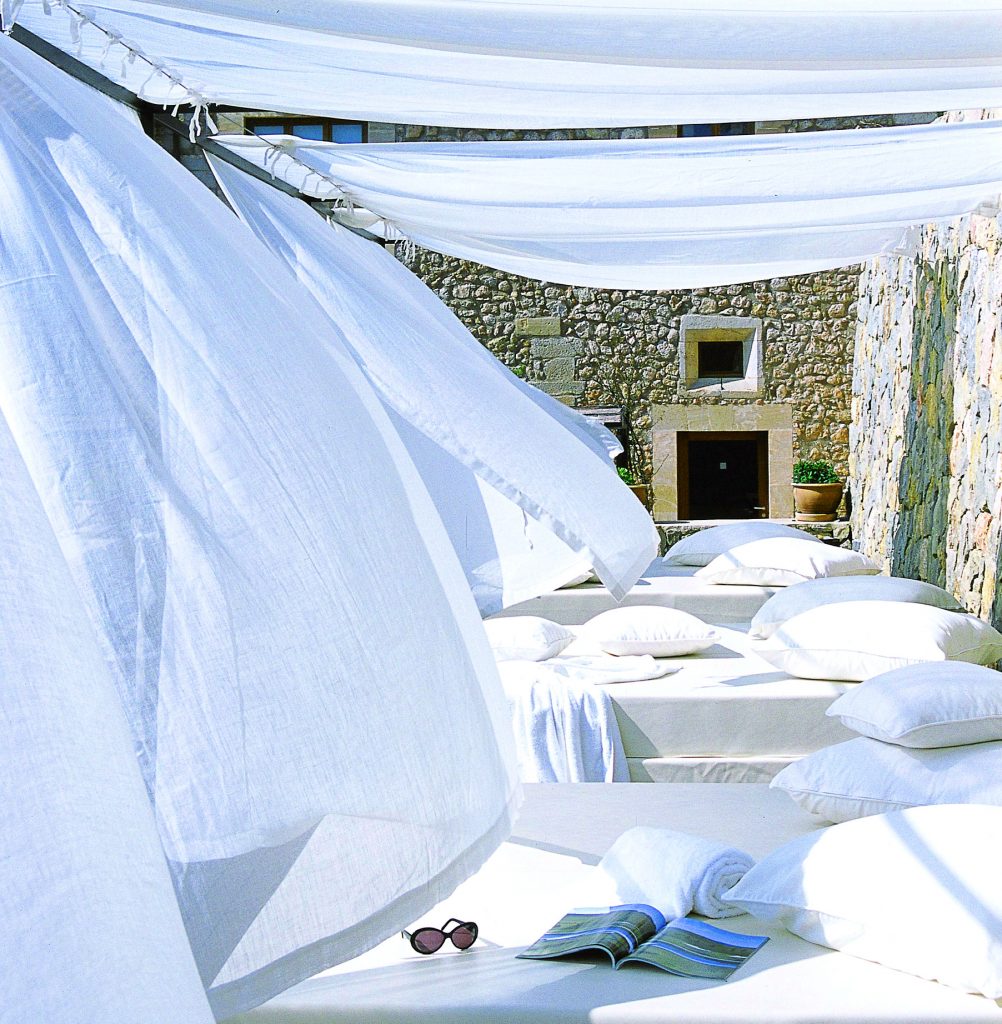 We know is hard to leave this paradise, but today you are going beach hopping in the South. Es Trenc, your first stop in today's journey, is the perfect spot to enjoy some white sand and clear blue water.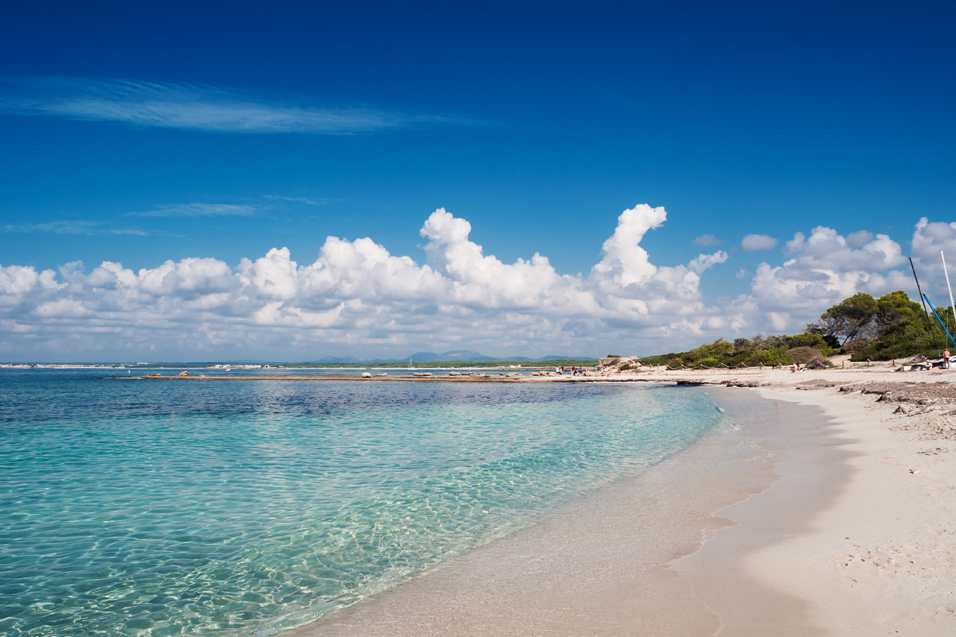 For lunch visit our handsome friends at Bar Esperanza at Ses Covetes, right at the end of Es Trenc. It's got that cool, relaxed vibe that instantly draws you in!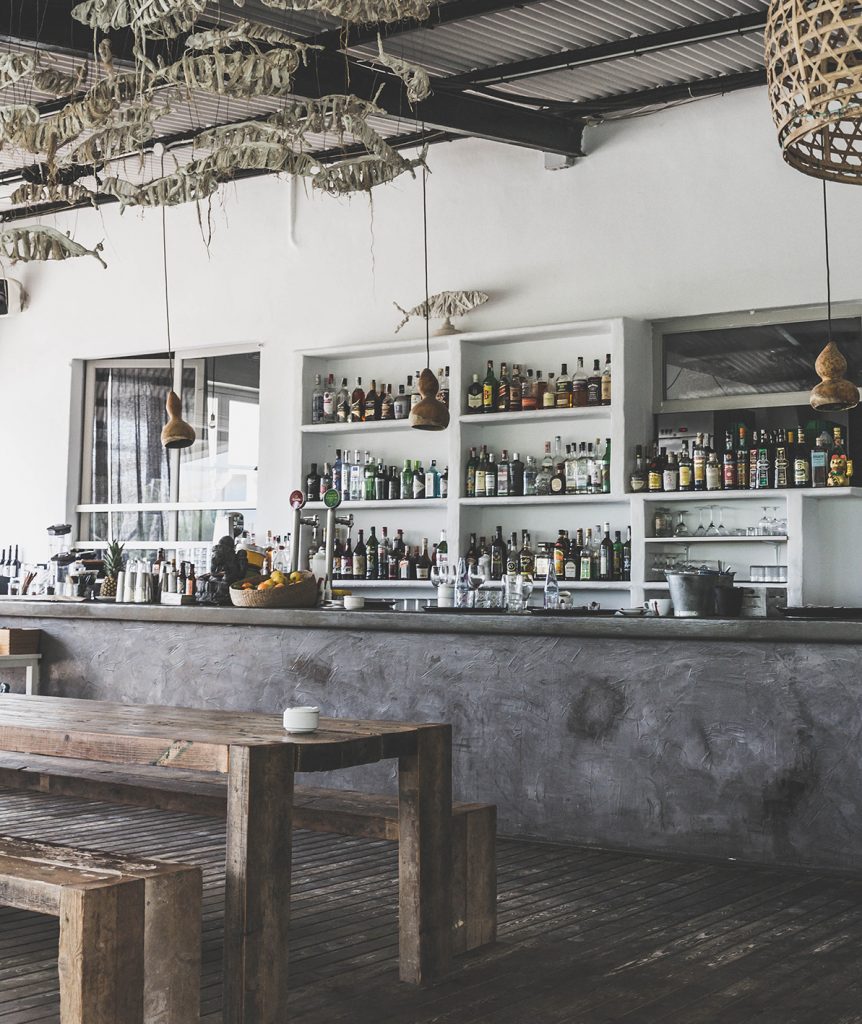 Next stop is Caló des Moro, a cove of sand and rocks, located about six kilometers from the town of Santanyi, that nestles between high cliffs and pine trees. It is not easily accessible (there is a "staircase" of stones), but it is really worth visiting it.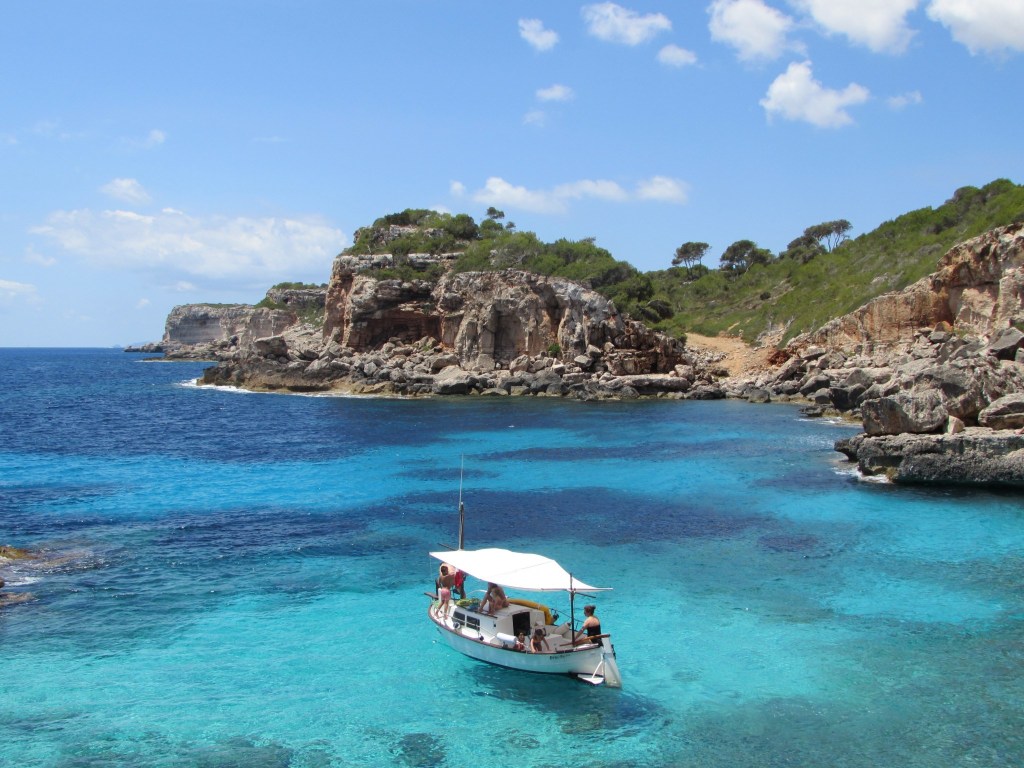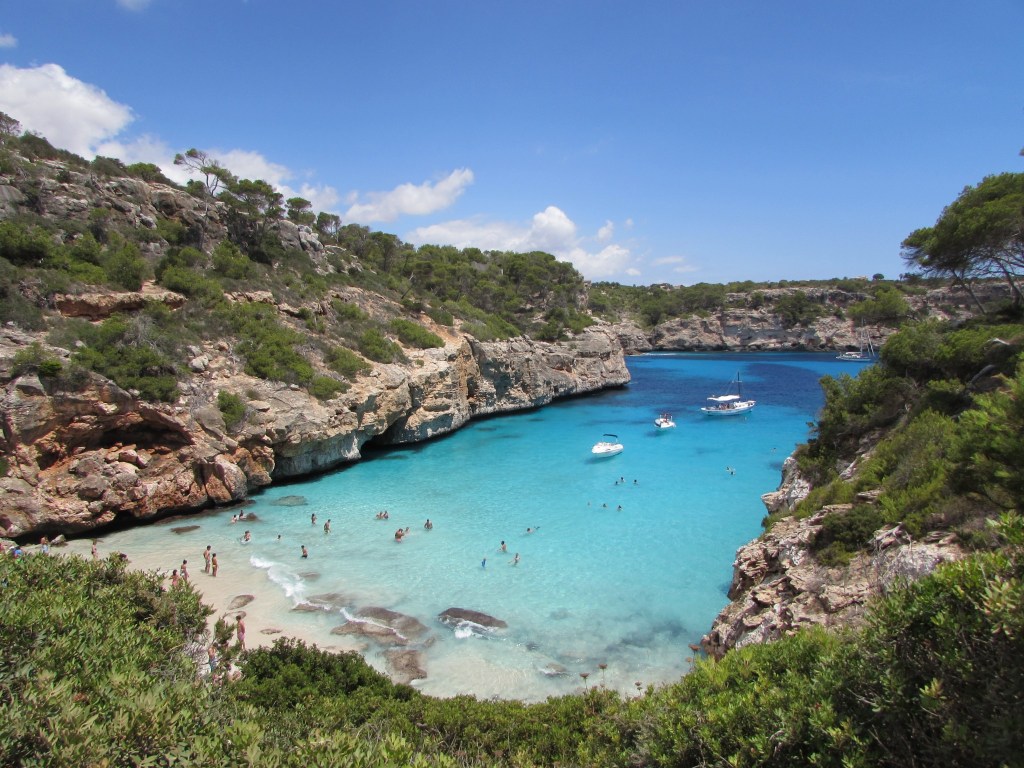 Finally, a last swim and a cocktail at Sa Rapita's Club Nautico with the sunset on the horizon is the perfect wrap up for an intense day.
Your last evening of this epic road trip is going to be in a real fortress. Cap Rocat lies within a Protected Natural Area and blends perfectly into the landscape. The magic of staying in a fortified citadel, close to rugged coastline and woodland, it is an unparalleled haven of peace, offering complete privacy.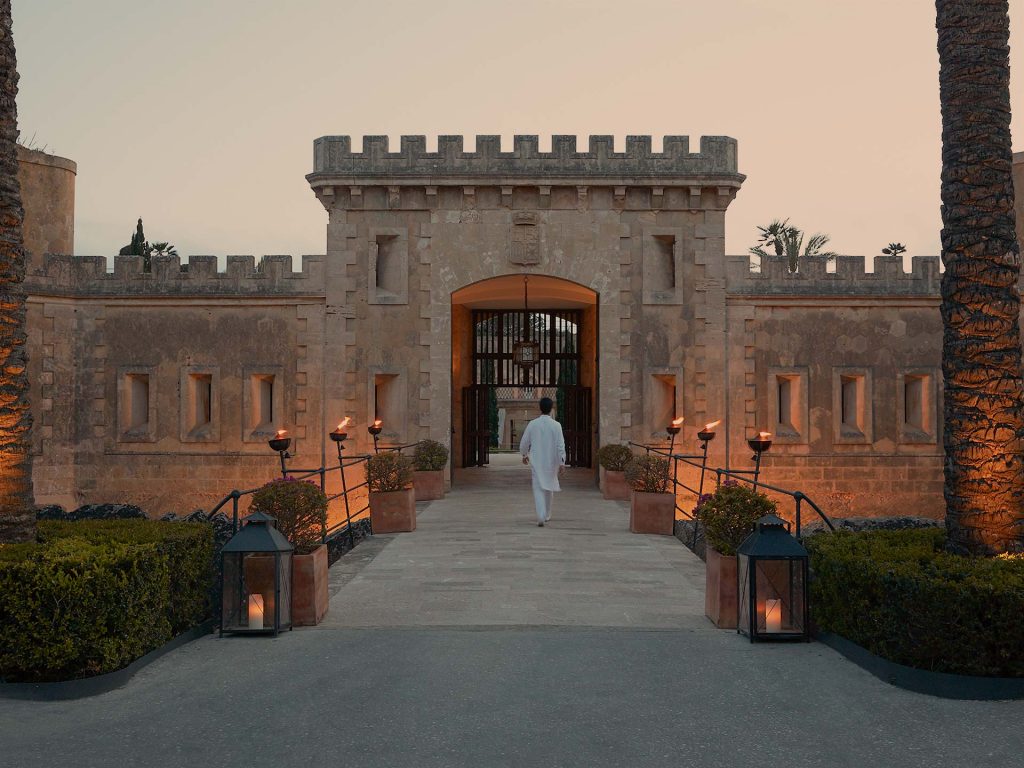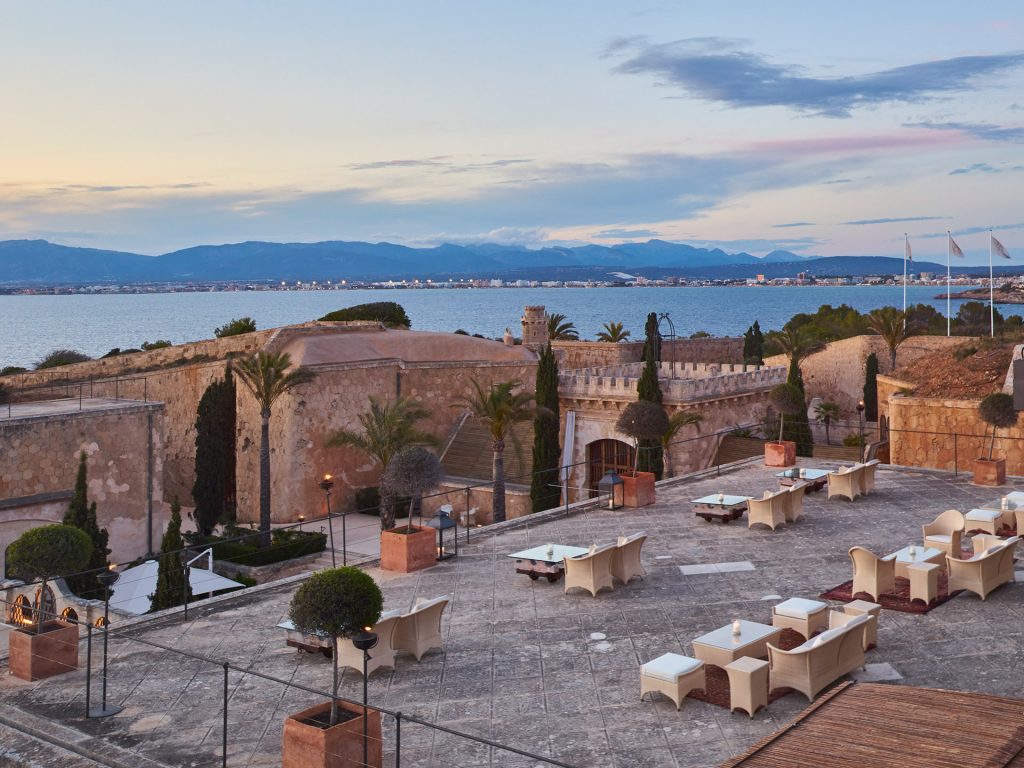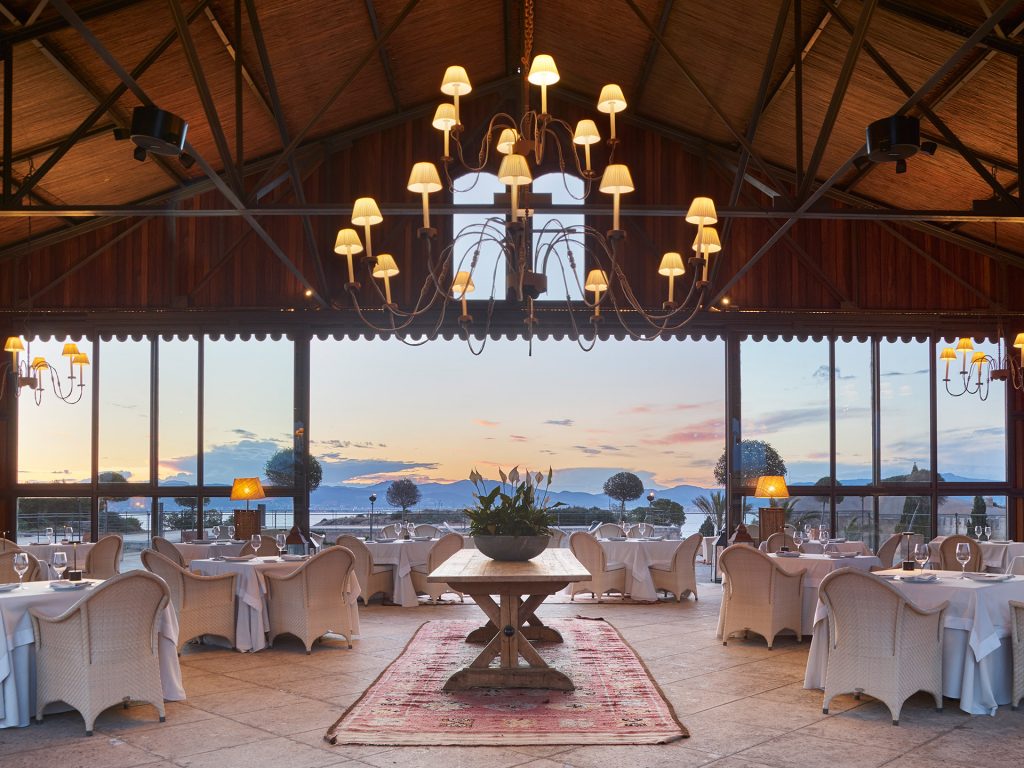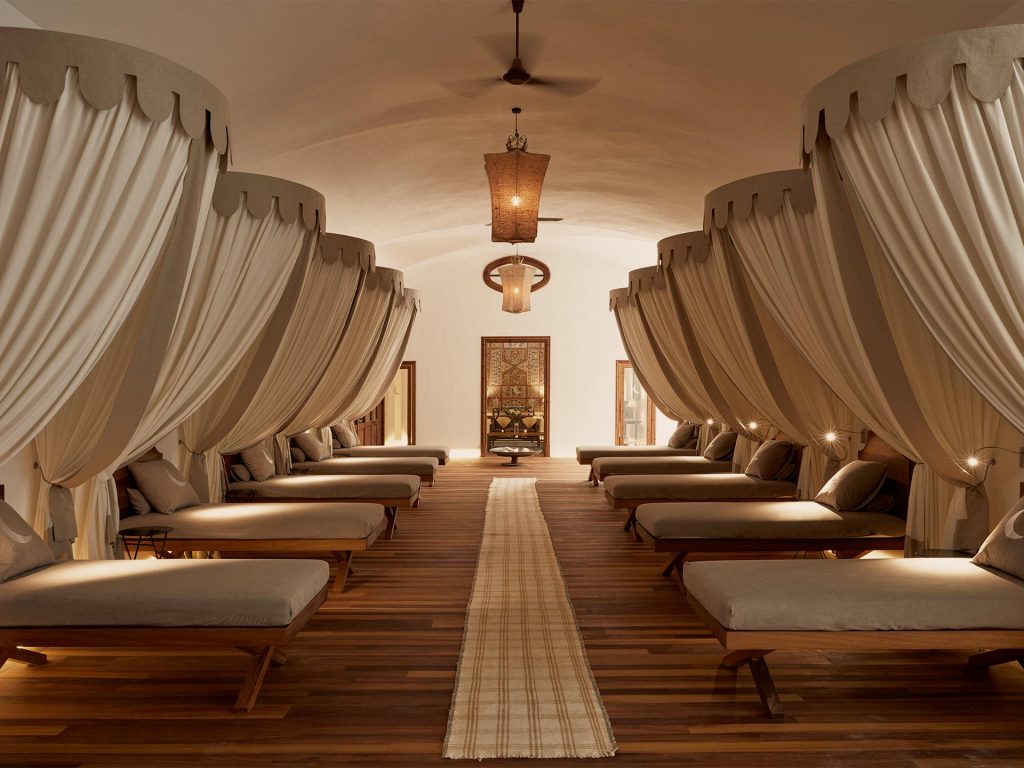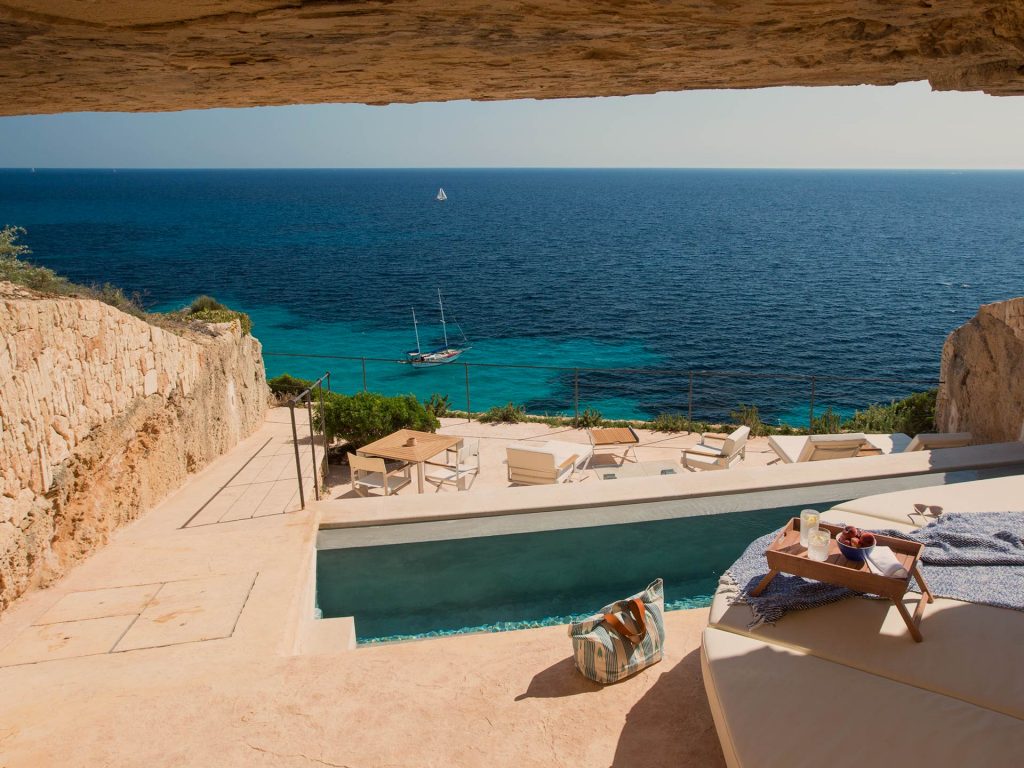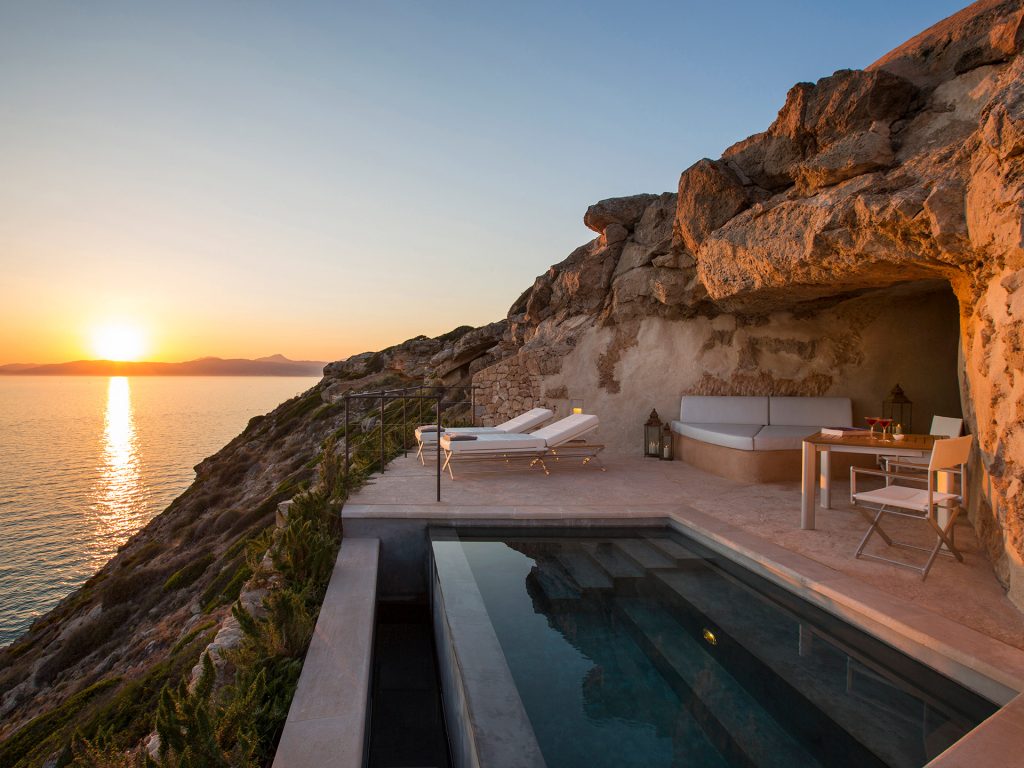 Let us help you plan your Mallorca road trip with a complimentary trip consultation by phone or email here.