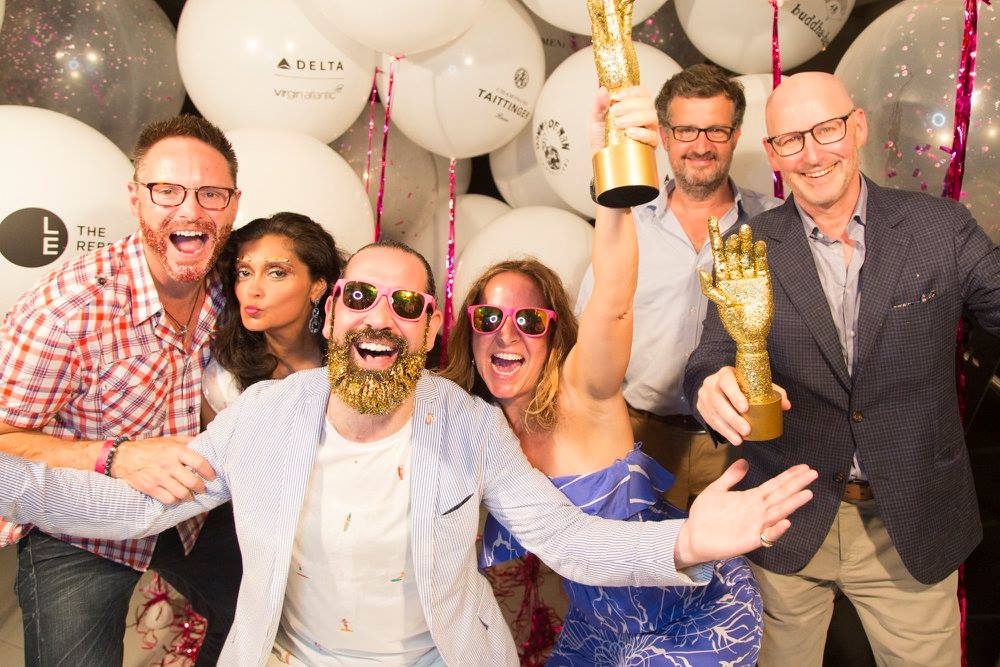 We have been attending the trendy LE Miami show, the world's first event to reflect the shift in luxury travel. An amazing show held every year in Miami, LE Miami sets the stage for the best players in the luxury industry to define the evolution in contemporary travel.
The show started at the fabulous EAST Miami Hotel, with the Ministry of Ideas featuring talks by amazing people, such as Luceny Fofana from Adidas, Ashlyn Chesney from Mr. Porter, and Andreas Sosa from The Outnet.
The next three days were filled by great meetings with top influencing buyers in the international travel industry. In the evenings, LE Miami kept us well entertained with the most glamorous parties hosted by W Hotels, EAST, and The Mondrian.
The closing party was the most exciting of all, as we were nominated for and WON the Rebel Award for the Greatest Guest Experience!
Josh Wagner took to the stage with Beyond Luxury Media Founder and CEO, Serge Dive, and LE Event Director, CJ Holden, to present the well-deserved winners with their all-new gold, glitter-bedazzled, customizable hand trophies – check out the line-up below, or head over to the REBELS page to read more about the entries:
GREATEST INNOVATION / DISRUPTION: 

ONE NIGHT

MOST CREATIVE COLLABORATION: 

THE BETSY, SOUTH BEACH

BEST INTERACTION WITH NEIGHBOURHOOD: 

THE CHATWAL, NYC

MOST ORIGINAL CAMPAIGN: 

MOXY HOTELS

GREATEST GUEST EXPERIENCE: 

SPAIN UNSPOILT

SEXIEST DESIGN: 

ACRE